It's Time For Your Utility Bill to

Save up to $1,000 on Your Residential Solar Project
Take advantage of our limited-time special and go solar before the warm-weather rush! Fill out the form below to get started with your free estimate. One of our North Valley solar experts will reach out to you within 48 hours.
Residential Solar Services
Solar Systems
As one of the most experienced and qualified solar panel installation companies in Northern California, Alternative Energy Systems has been trusted by thousands of homeowners throughout Chico, Yuba City, Redding, Orland and other surrounding communities in the North Valley area. We are locally owned and operated, and have proudly served our area since 2003.
Solar Financing
Alternative Energy Systems customers have multiple options for going solar. Whether you wish to purchase your system outright or would like to get started by leasing for as low as $0 down, we have options to fit your budget.
Chico Showroom
Want to learn more about going solar? Interested in your own EV charger? How about rounding out your solar system with battery back-up? Come see us at the Chico Showroom and see how making some changes will directly impact your home and energy bills. The Chico Showroom provides a whole new way to learn about saving energy while providing potential customers a stress-free and comfortable environment.
Discover the SunPower® advantage.
More power on your roof.
Industry's best combined power and product warranty.
Demonstrated performance over time.
SunPower's 30 year history of innovation, integration and policy leadership sets them apart as a trusted partner.
Their time-tested approach provides outstanding customer experiences, keeping you well ahead of the energy curve for the next 30 years and beyond.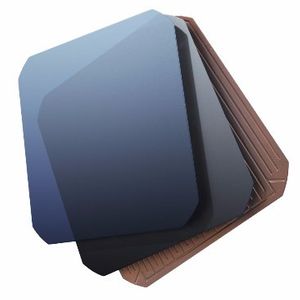 From the moment it's switched on, a SunPower system generates more energy than conventional panels, and keeps providing value when other brands fade.
Plus, SunPower panels are backed by the best 25-year Power and Product Warranty anywhere.