Commercial Solar Systems
Since 2006, Alternative Energy Systems Inc. has been providing businesses in the North Valley with high-quality solar power systems. This allows you to reduce your costly energy bills and pass those savings on to your customers! Our panels will give you a wide range of options, and we can help you power a small building, a parking area, or even a warehouse. Learn more about our commercial solar systems today when you contact our team for a free consultation!
Introducing SunPower Helix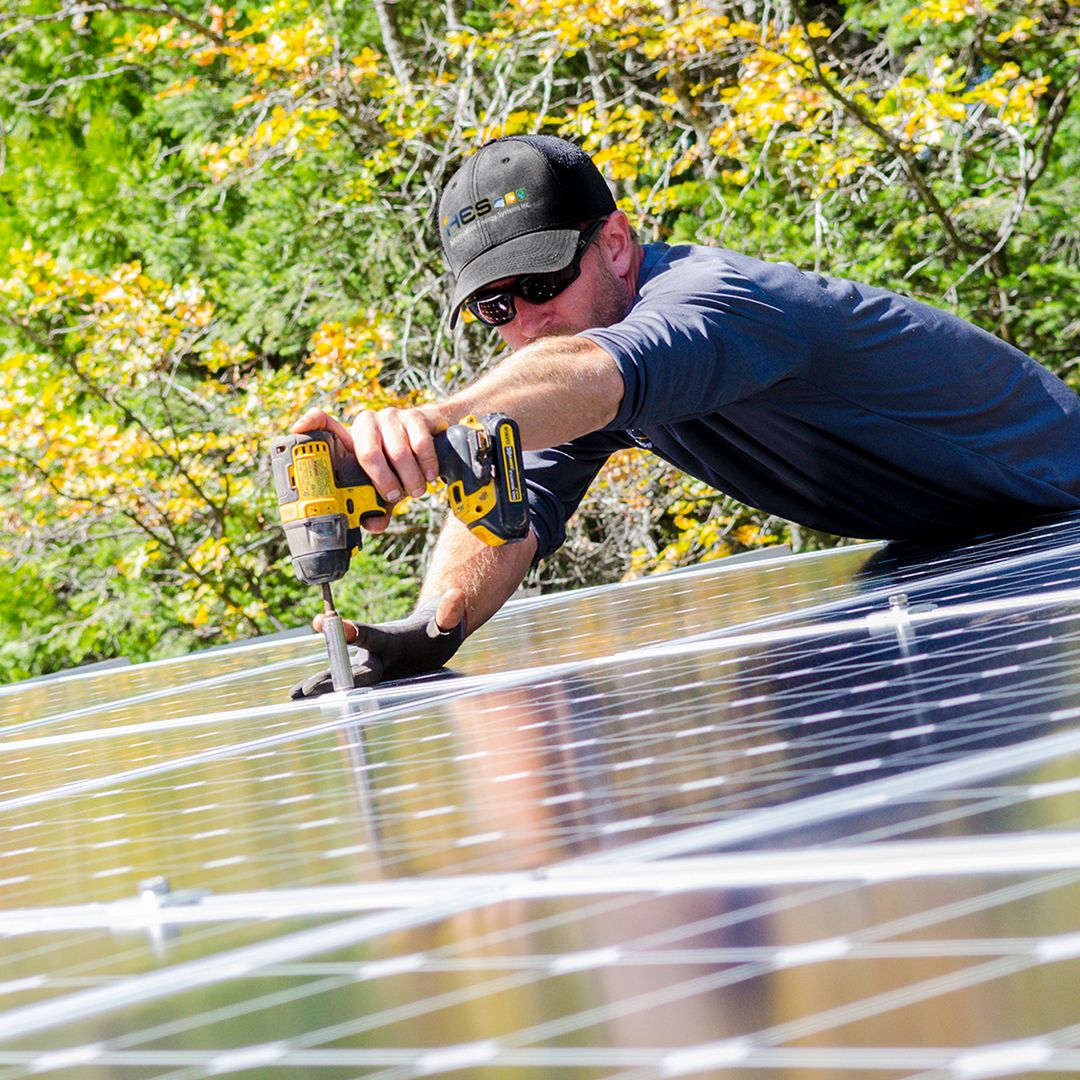 You can start saving money thanks to solar energy from new panels, including:
Shade structures

Roof mounted systems

Ground mounted systems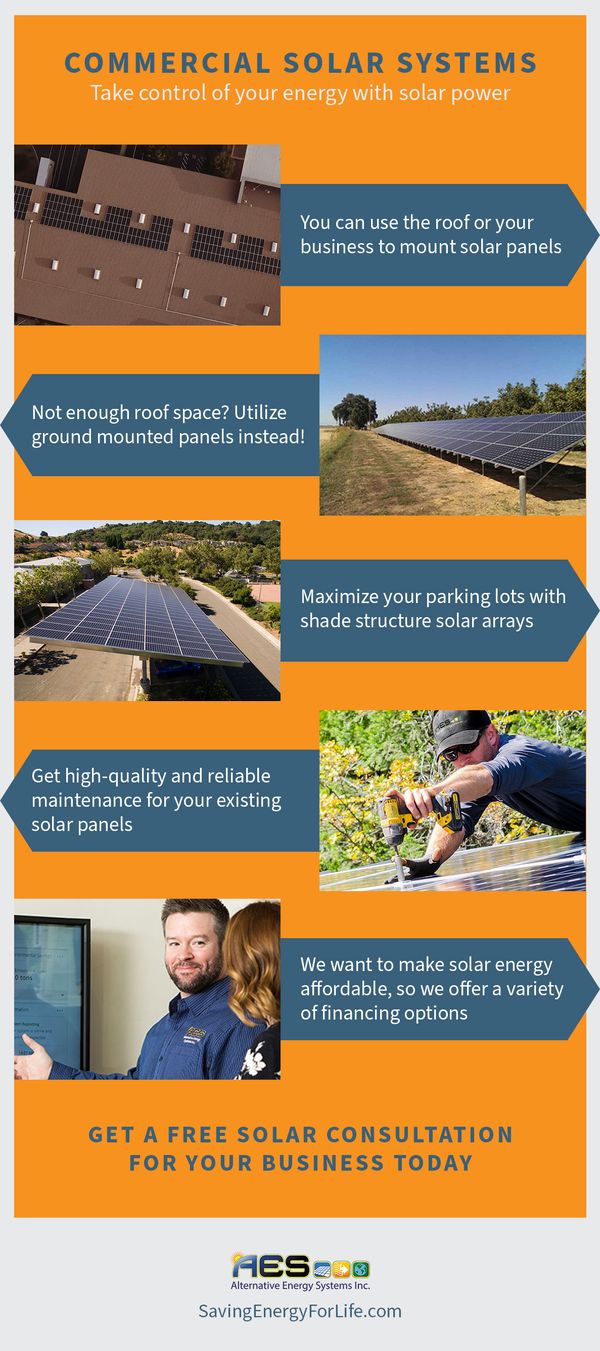 Experienced Solar Installation
When you're going to make a large investment into solar energy for your business, it's important to go with a company that you can trust. Since 2003 we have been installing solar systems to homes in the North Valley, and since 2006 we have been providing the same service to businesses both large and small. We've been around the block and we know what will work best for you, and if you encounter issues, our team will still be there to help. We are one of the most experienced solar teams in Northern California, and we can happily help upgrade your business and reduce your dependency on unreliable energy from large corporations.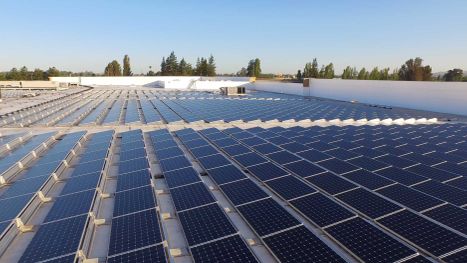 You probably have a large, unused roof for your business. Even if you're operating a smaller business, your roof space can still be used as an asset. Sure, it will keep you protected from the elements, but what if you could use that blank space to give you energy to reduce your operating costs? AES will partner with you to create a custom solar system that will fit your needs and help to provide you with all the energy you need to go about your day-to-day operations.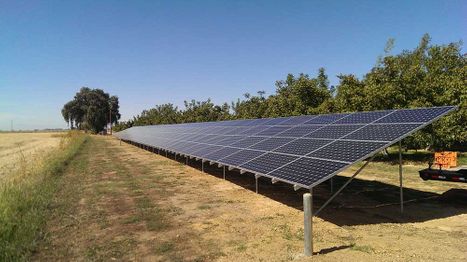 Are you interested in a ground mounted system instead of putting panels on your roof? Maybe you need power for agricultural work that you simply don't have enough roof space for, or possibly your roof won't support a traditional panel array. Whatever the case may be, you can still get access to the power of the sun thanks to our convenient and highly effective ground mounted options. You can schedule your free consultation with AES today to learn more about this choice, and our technicians can visit your property to discuss the best way to implement panels into your property.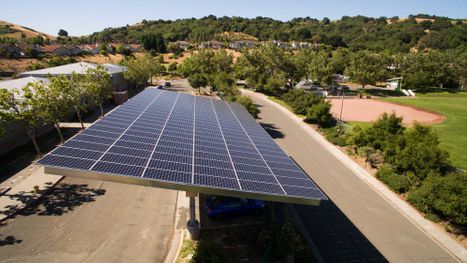 We've helped many of our commercial customers maximize their parking lots with custom shade structures. Not only do these provide pleasant parking out of the direct sunlight for your employees and patrons, but they also give you a new source of energy that you can rely upon day in and day out. Our shade structures come in a wide variety of sizes and configurations, allowing you to get the most out of your parking lots. You can also combine these with our roof mounted options if you offer parking in a covered lot.
Case Studies
Not sure exactly how adding solar power could benefit your company? Learn more with the use of our existing case studies. These can show you some of our commercial clients and how solar systems installed into their businesses have helped reduce utility costs. If you don't see a study that directly correlates to your business, you can always get in touch with our team to get further information about solar energy for your type of business or type of building. We have helped countless businesses and we are always able to share some of the information that we have gathered throughout the years.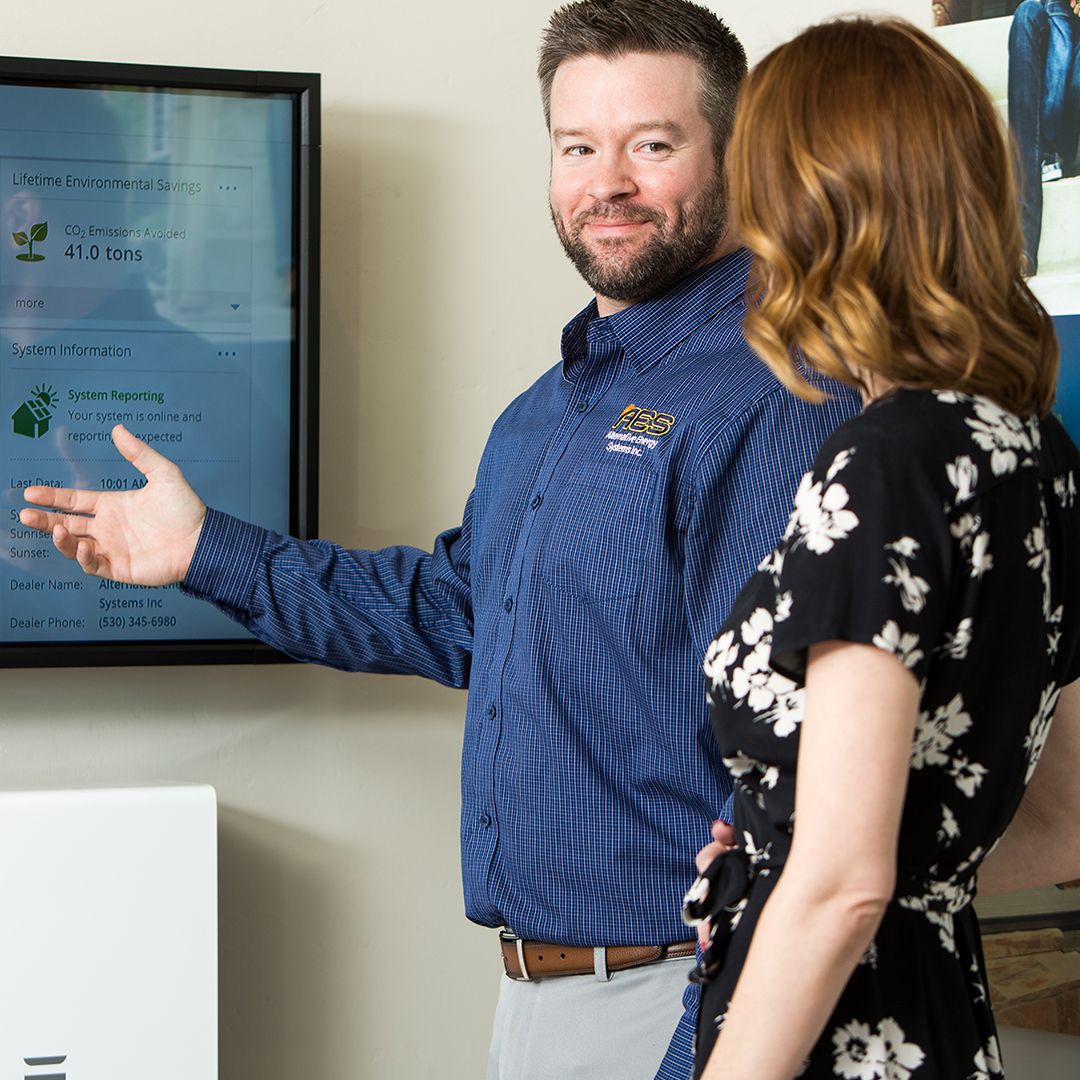 Financing
Solar panels are definitely an investment, but the potential payoffs are almost immeasurable! We want to make solar systems as affordable as possible for as many businesses as we can, which is why we offer a variety of financing options, including:
Cash purchase

Loans

Operating lease

Capital lease

PACE (property assessed clean energy)

PPA (power purchase agreement)
During your free consultation, you can discuss which of these options will be best for your business, and we are able to go over your current utility bills with you to find out how much these options will be able to save you on a month-to-month basis. We also will work with you to find any available rebates or tax credits to make the installation of solar panels even more affordable for your North Valley business!
Harness Solar Energy Today
No matter what your energy needs are for your business, you can count on the team at AES to have your back! We love working with new businesses to help relieve the stress of having to rely on large energy corporations for service that is often unreliable. Contact our team today or visit our showroom in Chico to get more information about how we can help you reduce your utility bills with solar energy.
See How Much Money You Could Save with Solar!