Now offering whole home standby generator installations.
At AES, we know many homeowners in our community have been affected by recent power outages. We've partnered with Generac® to offer the Guardian® series of whole-home standby generators to help keep the lights on - no matter if it's a power outage scheduled by our utility or severe weather.
Are you adding a generator to a home equipped with solar?
Remember: Generators need to be isolated from solar systems while operating. We advise solar customers to install an isolation switch (transfer switch) to isolate the solar and utility from the generator output and essential loads. At AES, even if you aren't buying a generator from us, we are available to help install these important items to keep your solar system functioning as intended.

Generac® Guardian® series
Tied into your home's natural gas line or propane tank, Generac® Guardian® series generators will automatically turn on during a power outage, giving you peace of mind and back up protection - even if you're not home.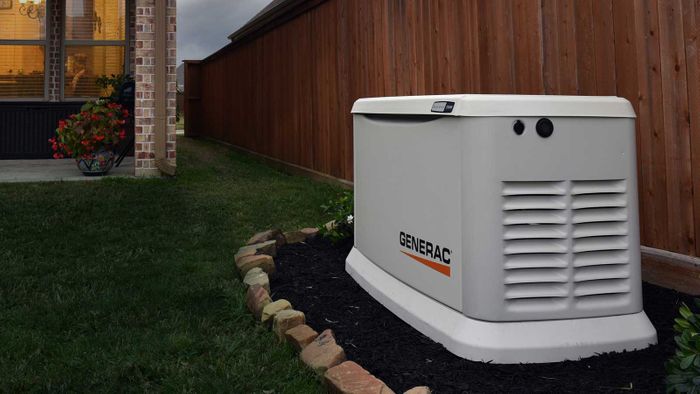 Make your home even more resilient with a Generac® generator.
Call Alternative Energy Systems at 855.634.4243 or fill out the form below.