I Want to Sell My Solar Home — What Now?
Alternative Energy Systems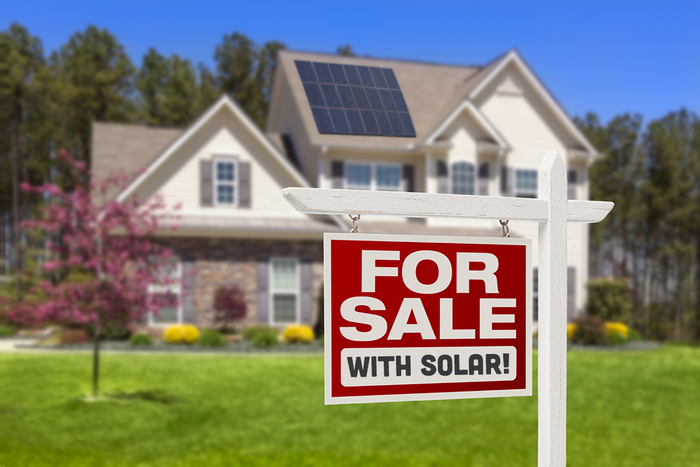 This is the first installment of a three-part blog talking about selling your solar home, and what to expect when it comes to transferring solar to a new owner.
When it comes to selling your solar-powered home, you have the benefit of offering a home that comes complete with its own source of power. And that is, well, powerful!
Communicating this benefit to potential buyers accurately is important for you to get the maximum return on your solar investment, and to help ensure the sale of your solar home goes smoothly.
First thing to be aware of is how did you acquire your solar system — cash, finance or lease? Each of these has its own benefits, and will impact the process of selling your home differently. We'll be covering cash and financed solar in this first blog, leased in the second blog, and share information from local realtors in the third.
If you have any questions about selling your solar home, feel free to reach out to us and we'll be happy to help.
If You Bought Your Solar With Cash
When you decide to put your home on the market, you'll quickly find that having paid cash for your solar makes it the most attractive when selling. That's because it's free-and-clear of any lender and there's no ongoing obligation to your solar provider. Additionally, the warranty transfers to the new owner. Therefore, this is the easiest scenario for when you are selling your solar home.
If you purchased your solar system outright, you've already been getting the best return on your investment by avoiding interest and locking in the lowest energy rates. Additionally, you likely got to take advantage of the Solar Investment Tax Credit (ITC), which made this investment an even better deal.
Now it's time to sell, and that solar is definitely considered a benefit. We checked in with three local realtors to find out how homebuyers react to solar homes.
According to local Northern California realtor, Becky Prater, "Owned solar is very much a 'plus'. Its value isn't what was originally paid for the system, however it seems to add about $10,000 to a home's value."
Realtor Jennifer Parks points out, "Home buyers need to understand that a home with owned-solar might have a higher price in the marketplace but for most buyers it is totally worth it."
When selling a home with purchased solar:
There's no ongoing obligation to the solar provider, which is attractive to some homebuyers

The sale price of your home will average around $10,000 higher than pre-solar

The solar system's warranty transfers to the new owner*
If You Financed Your Solar
Financing gives you all the benefits of buying without requiring you do the work of finding the monies to pay for your investment. Selling your home with financed solar typically means you will need to make a lump sum payment to own it free and clear before selling, or roll the loan payoff amount into your home's sale price. Solar home buyers can sometimes take over the solar system's loan payments if they qualify and the bank allows it, so you should check if your loan is transferable.
If you financed your solar through AES (SunPower Mosaic, or LoanPal) and decide to prepay either on your own or via your home's sale, there is no penalty.
You may have chosen was to use your own outside financing. If you do have an outside loan, such as a home equity line of credit (HELOC) or a personal loan, you'll want to get in touch with your lender to find out their rules for payoff, as there are many types of loans with a variety of terms.
To find out your next steps, check in with your loan-holder.
When selling a home with financed solar:
You'll need to determine if it makes more sense to pay off your financed solar first, if feasible, or roll it into the cost of the home

Solar financed through AES has no penalty for prepayment

Warranty transfers to the new owner*
When it comes time to sell your SunPower financed solar home, it's important to know that SunPower requires a 30-day notice prior to the home sale. That's because there is a UCC involved, which is like a pink slip for your solar system. It is attached to your home's title, but isn't a lien on the value of your home. Transferring the UCC costs about $250, for loan transferred solar.
*Just have the new homeowner give AES a call and we can help you with the warranty transfer, as well as obtain a copy of the owner's manual if the original cannot be found.