Can't Get In Touch With Your Solar Company? Alternative Energy Systems Can Help!
Alternative Energy Systems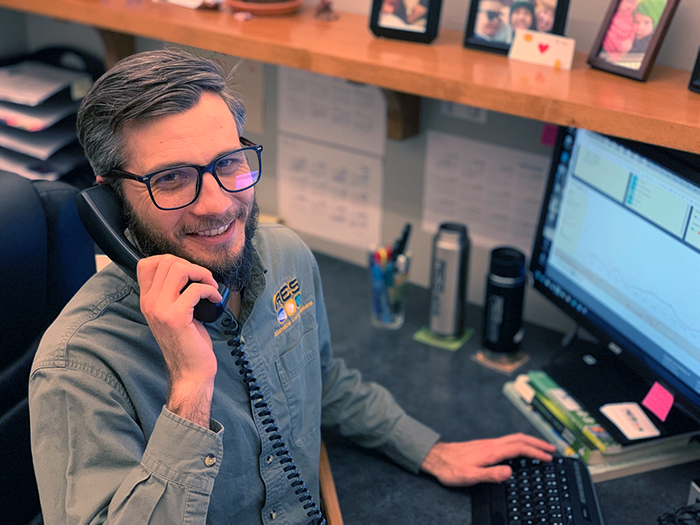 Have you already gone solar, only to find out your solar company left the area or went out of business? You may be worried you won't have the support you need if your system needs a health check, if it develops an issue, or you are looking to expand by adding on.
Don't worry, you're not alone. The last several years have seen a boom of solar as technology reached affordable prices and incentives for going solar hit highs. As a result, many solar storefronts opened, sending sales representatives to deliver pitches in hardware stores while vans filled with door-knocking canvassers flooded neighborhoods, and nearly every service company added solar to their list of offerings.
However, many of these companies planned to make their money off the splash of solar without making the long-term investment of offering a product they would be around to support for years to come. As a result, many companies have come and gone in the North Valley, leaving some solar owners to deal with out-of-the-area customer service or none at all.
We get it, because we live here in the North Valley, too. We know what it's like to expect that big investments keep working as they should. And that's why even if you did not originally go solar with Alternative Energy Systems (AES), we can help you with your solar issues.
That's a big reason why we always treat all solar service customers as if they were originally an AES customer. Our service department has done work with the makers of many systems and we have a network of providers we work with to get your solar the help it needs, including warranty work. We have licensed electricians, contractors, and certified designers on staff to help you with any upgrades to your system, and add on panels if your electrical needs have changed.
That's why so many people in the North Valley have left positive feedback for locally-owned and operated Alternative Energy Systems. We opened our doors in 2003 and have designed and installed thousands of efficient high-quality solar systems for residential and commercial customers from Sacramento to Redding.
Feel free to give us a call at 855.754.5364 or stop by and see us at our showroom at the corner of East and Cohasset in Chico. We'll set you up with options to help with your solar system as well
Alternative Energy Systems. More than just solar. We're your local energy experts.