Are Solar Panels Worth The Investment?
Discover The Benefits Of Solar Energy For Your Home
There's no denying it — solar panels can be a huge investment. Are they really worth the price tag? At Alternative Energy Systems, we certainly think so! We have installed thousands of solar systems for homeowners in Chico, Yuba City, Redding, and other cities in the North Valley area. Keep reading to learn more about the advantages of solar, or get in touch with our team today for a free consultation.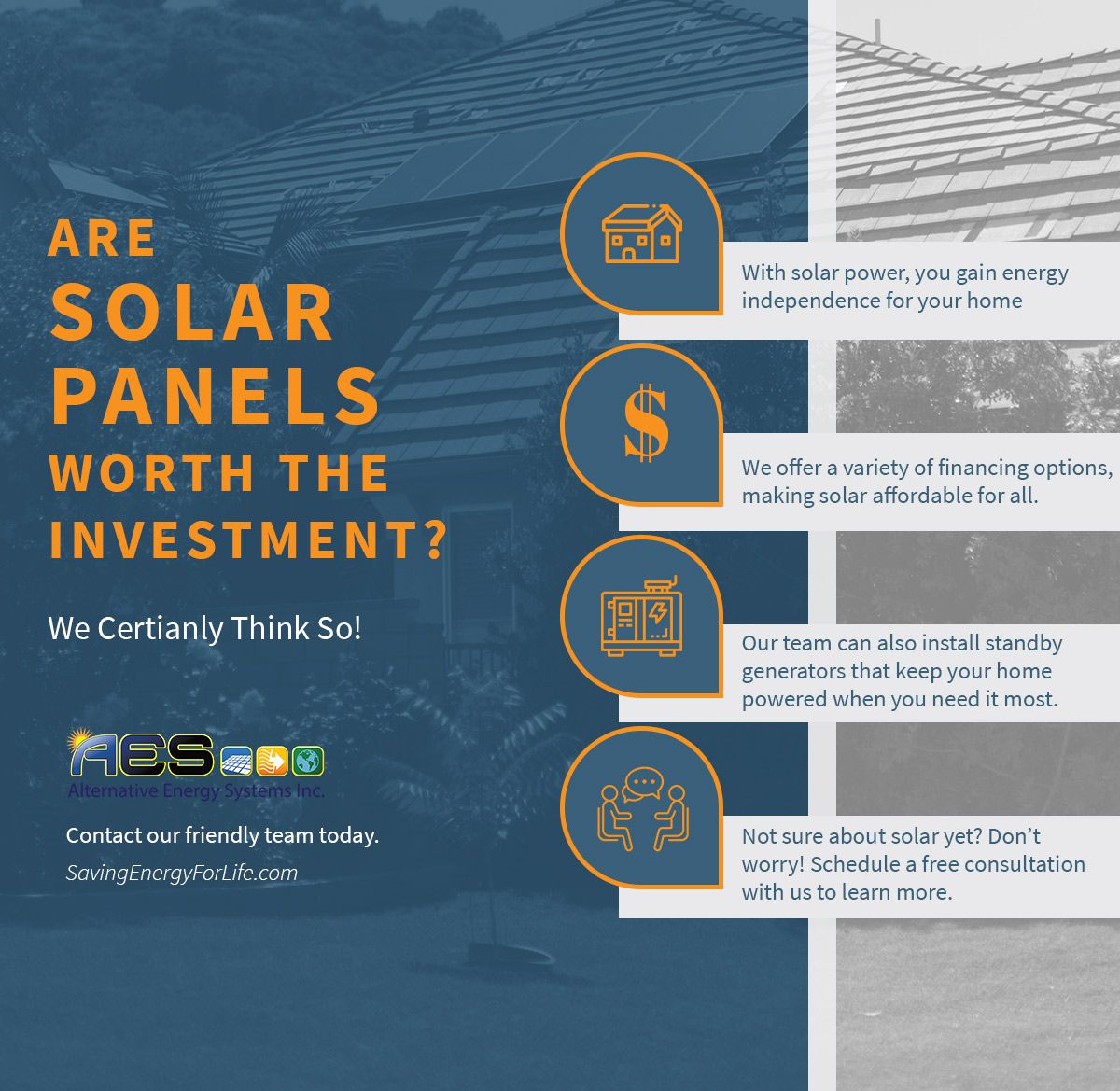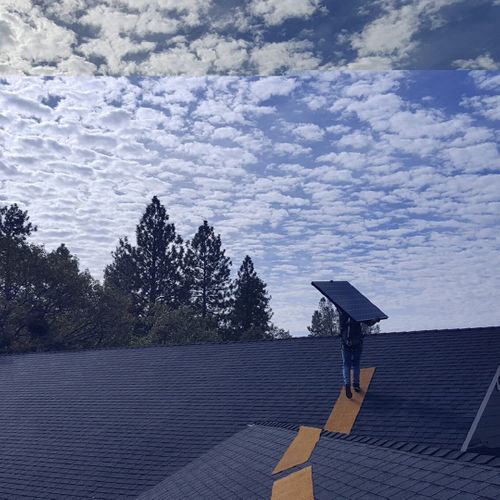 Energy Independence For Your Home
If you are tired of paying large monthly bills to the utility company, solar panels are definitely the right way to go! While they can require a larger sum upfront, there are very few costs associated with your solar panels once they are installed. Pretty soon, they'll pay themselves off and you'll get to reap the savings. We offer panel options that can go on your roof or on the ground of your property, and we will help you find the best option for you during our consultation.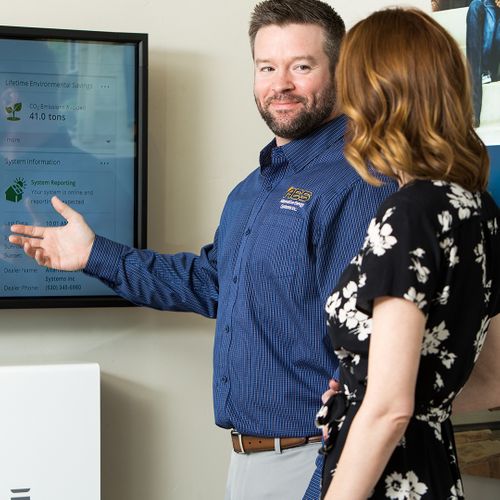 Financing Options
Many customers are worried about the price of a solar system. Whether you're not sure if you can pay for it all at once or you aren't sure if it's worth it, you can discuss financing options with our team. We offer a variety of choices, and we will help you find options or tax credits that may be available to help to reduce the price for you!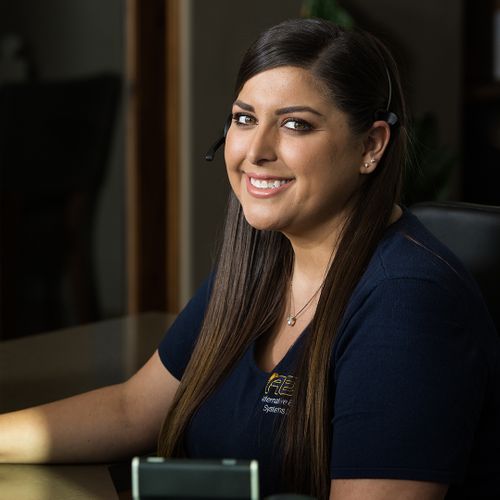 Standby Generators
What happens when your power goes out? AES has you covered! We know that you may experience power outages from time to time, and that's why we offer Generac® and Kohler whole-home standby generators. These will keep the lights on during scheduled and unscheduled power outages! We'll walk you through the setup and operation when we install your unit so you can depend on your power when you need it most. Adding these to your home in addition to solar panels makes your investment even better!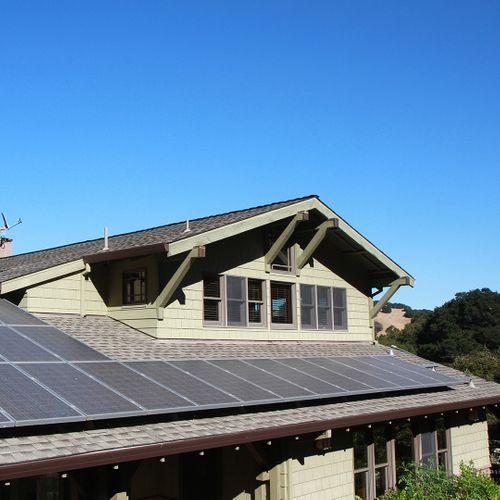 I'm Not Sure Yet
If you still are hesitant, don't worry! That's why we offer our consultation and estimates to you free of charge. We know that going solar is a large investment, and we want you to be comfortable with the process. You can get in touch with our team at any time to discuss your questions or to learn more about what having solar for your home would look like. We can even go over your monthly bills with you to show you where having solar power will help to save you money! Contact Alternative Energy Systems to learn more about adding solar to your North Valley home.