3 Main Types Of AES Solar Installations For Your Business
Save Money On Your Business Utility Bills When You Choose AES Solar.
As a business owner, you are likely always looking for new ways to reduce your monthly bills. When you decide to make the switch to solar panels, you will be able to reduce your monthly energy bills, saving you potentially hundreds of dollars a month, depending on the size of your business and your power needs. Find out about the main types of solar installations that Alternative Energy Systems Inc. (AES) provides here, and contact us to schedule a free solar consultation.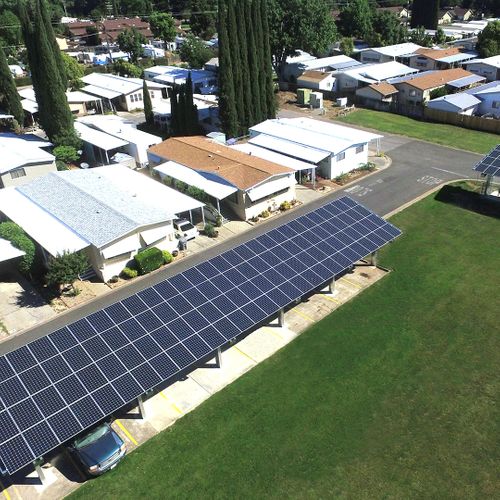 Shade Structures
The first type of solar installation that we offer our commercial customers is shade structures. These are great for almost any business! They not only help to provide you with solar power, but they also work to provide shaded parking or recreation areas for your employees and customers. We can configure these structures in almost any shape and size, and we will make sure that they are designed to perfectly catch as much sun as possible, giving you the highest amount of energy output.
Roof Mount
A roof-mounted solar panel array is likely the type that you are most familiar with. This traditional system can be a great option for most businesses, as your building likely has plenty of roof space to allow us to install plenty of solar panels. Your roof is always taking a beating from the rays of the sun as it is, so why not use that energy to save some money?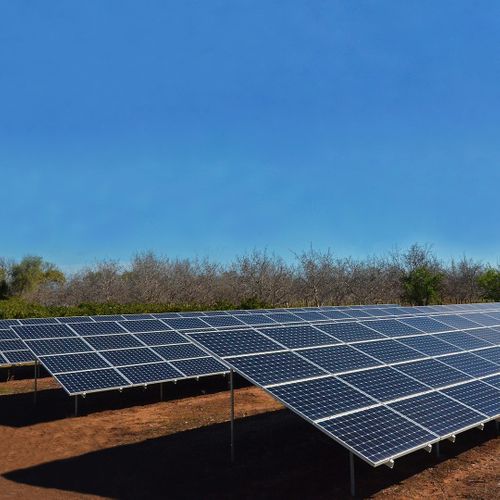 Ground Mount
If your business has skylights or other obstructions on the roof but you have plenty of ground space, you may instead consider ground-mounted solar panels. This final type of commercial solar installation is ideal for agricultural businesses and other companies that do not have a large main structure or parking lot areas.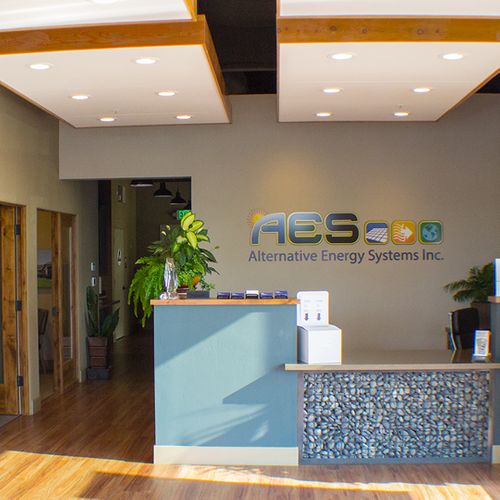 Visit Our Chico Showroom
When you want to learn more about all of the pros and cons of each type of solar panel structure for your business, you can contact the experts at AES or visit our showroom in Chico. We have been providing solar solutions to businesses since 2006, and we will be happy to partner with you to help to reduce your monthly energy bills!